The Sweet Business of Wholesale Ice Cream
Since launching in 2001, Damian's Wholesale Ice Cream has twice held the honor of being named Distributor of the Year, which is the most prestigious award in the distribution industry. We have also been recognized by Food & Drink International magazine. The reason for our recognition is due to one thing: Service.
Running through our company like a ribbon of caramel through a pint of ice cream is a philosophy inspired by Benjamin Franklin: "Well done is better than well said." And we apply that to every aspect of our sales process and customer service experience from beginning to end.
Our staff of sales and service professionals is highly trained and efficient, and we are fully committed to providing world-class service to each and every one of our customers. We know the crucial role that we play in creating a successful sale to ice cream consumers, so when we take on a customer, we also take on the responsibility of applying our knowledge and expertise in helping them maximize their sales and grow their business.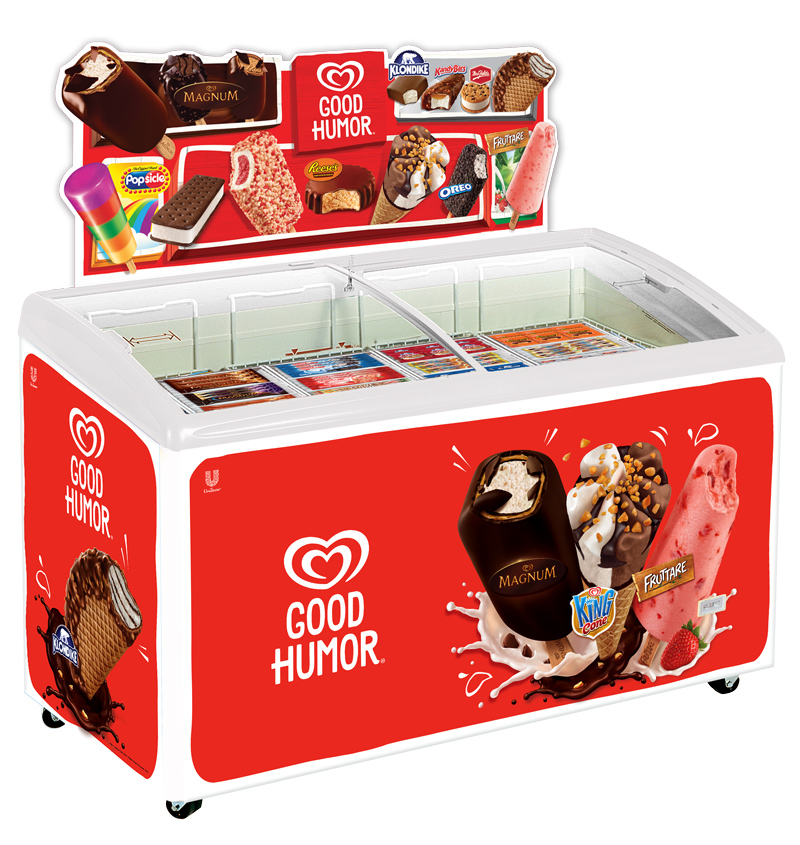 Our Steps to Sweeter Sales
We merchandise our store frequently to ensure the maximum level of freezer cleanliness and check stocks, which ultimately leads to greater sales. Our full-service program provides your store with a dedicated freezer exclusively for ice cream complete with visually appealing, premium graphics that are designed to drive traffic and increase revenue from the ice cream category.
Our process is a simple one, but it's proven successful.
We offer freezers in multiple sizes to fit your layout – 4 feet, 5 feet, and 6 feet.
Our Pre-Salesman will clean your freezer, merchandise the freezer, and restock it with the top-sellers in your store.
Free point-of-sales materials are provided to help maximize your sales.
A no-cost freezer maintenance program is provided to each client so their merchandise can be properly maintained.
Scooping In:
The Pre-Order Workflow
When we send in one of our Pre-sale Representatives, we know this is our opportunity to show just what makes Damian's unique. We introduce ourselves the minute we enter the store…and then comes the sweet stuff.
We clean the freezer to remove any ice build-up that might be present and clean the glass doors on the displays.
We merchandise the product by replenishing the freezer with any under stock from the storage area below the baskets, check for damaged product, and replenish any missing POS materials.
We submit orders electronically, in-store by using our integrated iPad systems.
We review all orders with a store manager or other authorized employee.
We write orders by selecting items that need to be replenished and suggest new items that have just come out or that we feel might work well in their market.
No pack and peddle.
Drive Sales With Our Rent-Free Freezer Program!
Ask us how our Rent-Free Freezer Program can help you drive sales.