Sales Process
Damian's has twice been named Distributor of the Year, the most prestigous award in the industry and also recognized by Food & Drink International magazine.
Our highly trained and efficient staff of sales and service professionals are committed to providing world-class service to our customers. Our Stores are merchandised frequently to ensure maximum cleanliness, in stocks and ultimately greater sales.
Our full-service program provides your store with a freezer dedicated exclusively to ice cream, with premium graphics designed to drive traffic and increase revenue from the ice cream category. How do we achieve this?
By following these simple steps:
Offering freezers in multiple sizes to fit your layout – 4 feet, 5 feet, & 6 feet.
Our Route Sales Associates clean your freezer, merchandise it, and restock it with your top money makers.
Provide free point of sales to help maximize your sales.
No cost freezer maintenance program.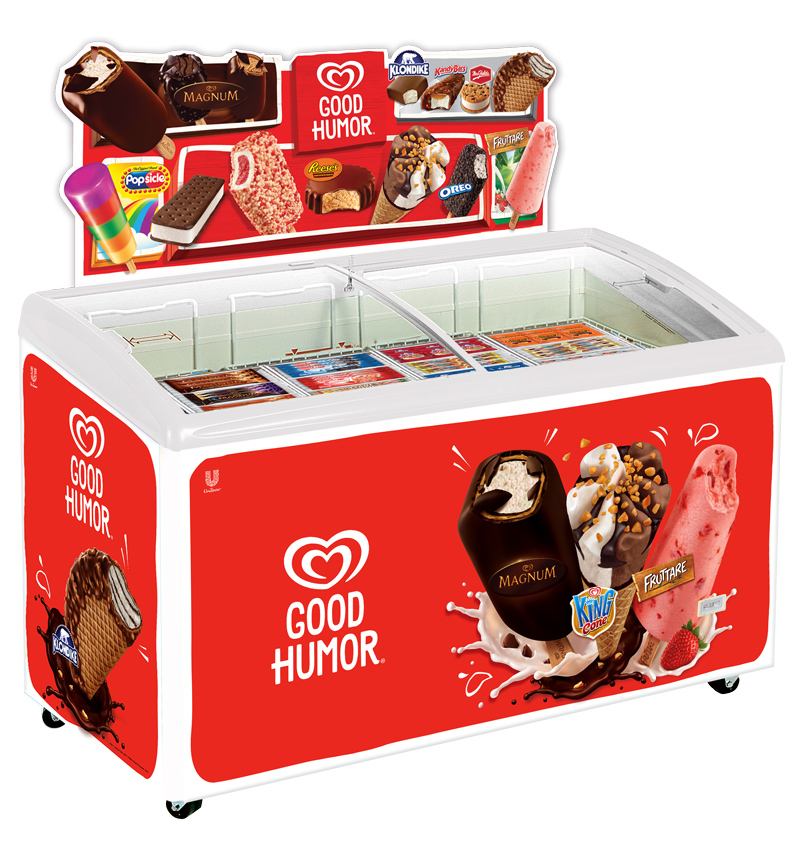 Damian's Pre-Order Workflow
Pre-Sale Representative Workflow
Our representatives are trained to introduce themselves upon entering any store
Removes any ice build-up

Cleans glass
Replenishes freezer with any product from storage area below baskets

Checks for damaged product

Replenishes missing point-of-sales materials
Representative submits electronic order in-store using iPad
Representative is responsible for reviewing order with Store Manager or authorized store employee
Representative selects items that need replenishment

Suggests new items

NO PACK & PEDDLE
Drive Sales With Our Rent-Free Freezer Program!
Ask us how our Rent-Free Freezer Program can help you drive sales.